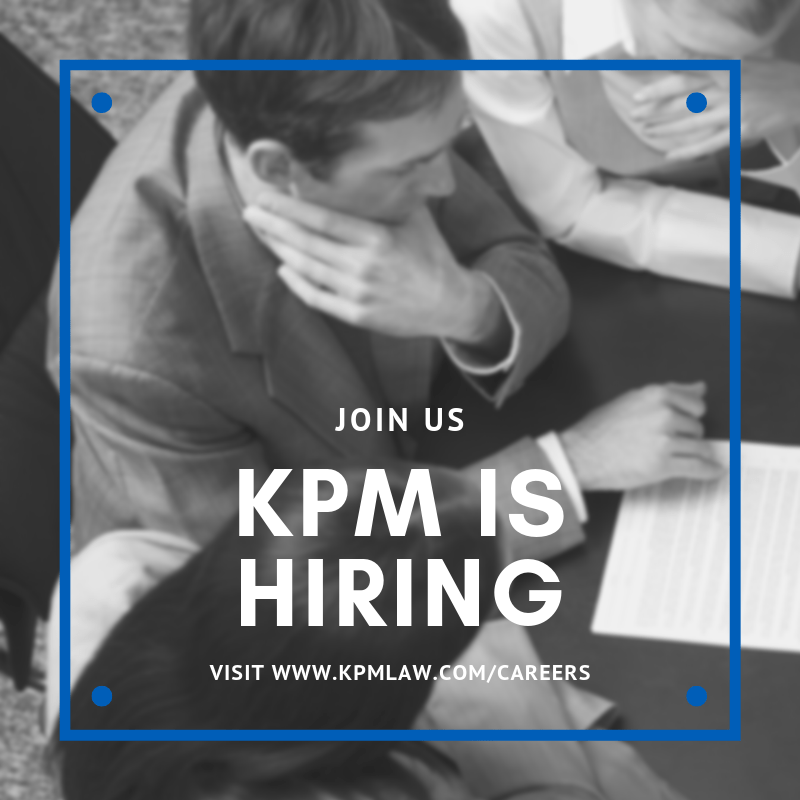 KPM LAW is a mid-sized civil litigation firm with offices in Richmond, Fairfax, Norfolk, and Roanoke, Virginia. KPM is always looking to hire intelligent, driven and passionate people to join its team.
KPM has created an atmosphere where the practice of law is challenging and professional, but also rewarding and innovative.
The attorneys at KPM work in a collegial environment to ensure a successful partnership with both co-workers and clients. KPM handles a wide range of legal issues, including premises liability, employment, and automobile cases, as well as fraud, coverage, and construction defect matters. KPM also has a robust workers' compensation department.
A successful candidate must possess the ability to think critically, communicate effectively, and collaborate with others. KPM is an ideal environment for someone who wants to work directly with clients and manage their own cases. It will allow the applicant to enhance their skills in all aspects of the litigation process, from generating defense strategies and leading the discovery process to trying cases.
KPM is an equal opportunity employer committed to creating a diverse and inclusive workforce. We believe that our team must reflect the diversity of our clients and our community. All qualified applicants will receive consideration for employment without regard to race, color, religion, gender, gender identity or expression, sexual orientation, national origin, genetics, disability, age, or veteran status.
Applicants must have a Virginia State Bar membership.
KPM offers compensation commiserate with experience as well as a competitive benefits package. Please submit a cover letter (or email), resume with references, and a writing sample to jobs@kpmlaw.com