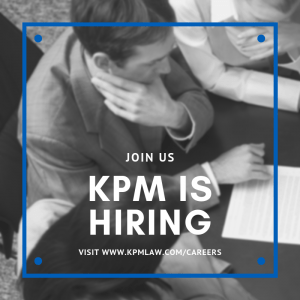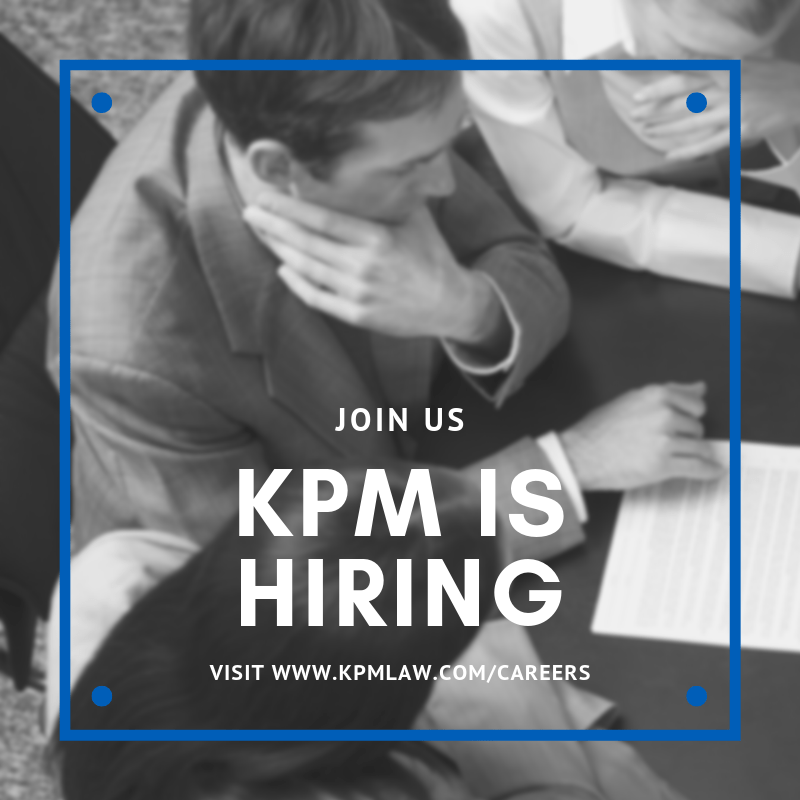 KPM LAW is currently seeking to fill the following positions:
KPM LAW seeks an associate with 0-4 years of experience to join our workers compensation team. The ideal candidate is a person who is organized, highly motivated with a strong work ethic, excellent attention to detail, who can multi-task and thrive in a fast-paced environment.   The candidate should be personable and willing and able to relate effectively with clients.  Send cover letter and resume to Claire Carr at Claire.Carr@kpmlaw.com.
KPM LAW seeks a highly motivated Virginia-licensed attorney for its Richmond office. 2 – 4 years' experience preferred, but candidates with other levels of experience may apply. Must have excellent legal writing and speaking skills. Full benefits provided and will be discussed in more detail with top candidates. Please have a positive attitude and strong interpersonal skills as position involves insurance and corporate client contact. Please submit resume and salary requirement to cindy.obrien@kpmlaw.com.